A Guided Tour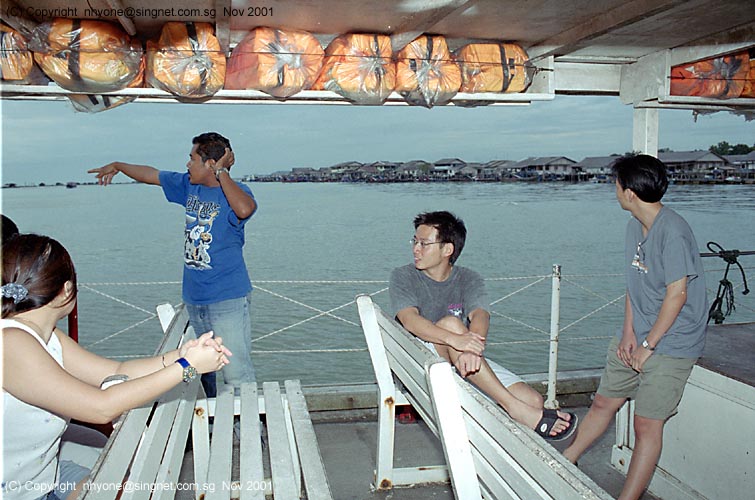 On both boat trips (to and fro), the "captain" stopped the boat half-way and gave a short talk on the fishing activities. Unfortunately, I was too busy taking photos to listen.
btw, this "captain" is a Malay and he is speaking to the group in Chinese. After the talk, they all gave him an applause.

Photo-nut section
I have no idea why the background comes out so dark. If you compare it to the other shots, you'll realise there's plenty of light.


Settings

| | |
| --- | --- |
| Lens | Minolta AF 28 mm f/2 |
| Aperture | f/5.6 |
| Shutter speed | 1/125 |
With built-in flash.