The Long March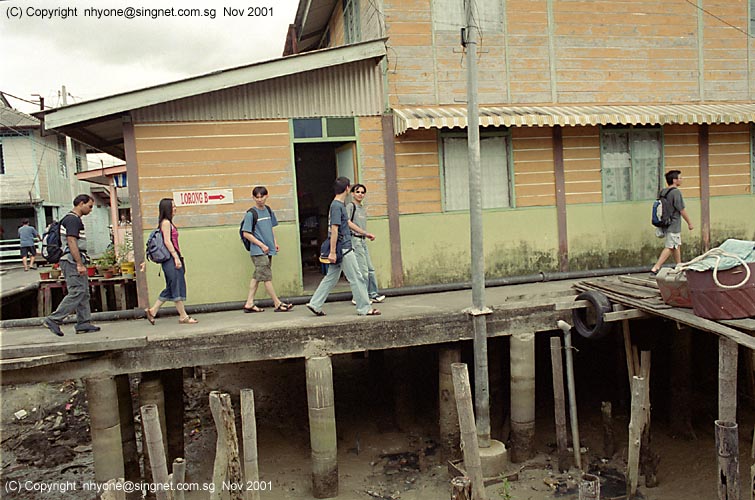 It is really a long way in. If you asked me to retrace the steps, I might not be able to do it, since there are side roads. Miss a turning, and you are lost.
Due to the long roads, the main mode of transport is bicycles. Bicycles have the right-of-way. The cyclists ring so that the people will make way for them.
I wanted to take a photo of all my colleagues walking along the path. However, it was extremely difficult to do so as there are other holiday-makers. Seems like everyone check in and out at the same time.

Photo-nut section
Settings

| | |
| --- | --- |
| Lens | Minolta AF 28 mm f/2 |
| Aperture | f/5.6 |
| Shutter speed | 1/500 |