Let's go!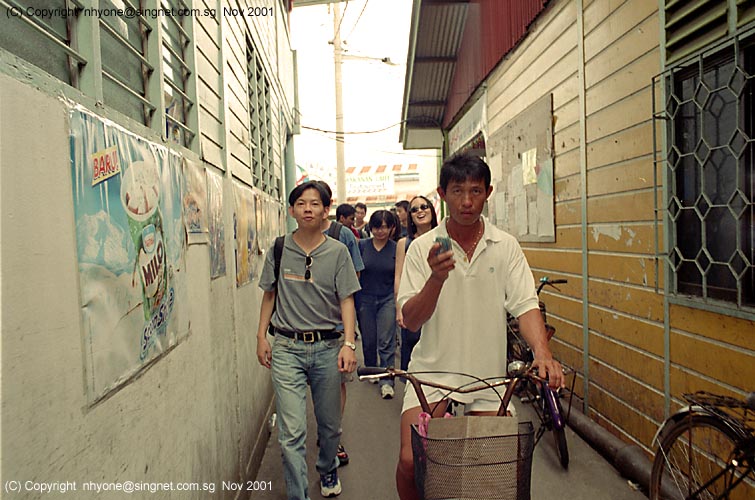 Our tour guide taking us to our chalet.
I have been to Kukup once with my parents. I thought there was just one main road in, a restaurant by the side and that's it. I did not realise there's a small path to take us to the residential area!

Photo-nut section
To take this photo, I had to walk backwards. This is very dangerous because the walkway is on stilts! One wrong move and I will end up in the.. err, let's not think of it!

This photo is overexposed.

In Photoshop, the upper limit of Levels is set to 196.


Settings

| | |
| --- | --- |
| Lens | Minolta AF 28 mm f/2 |
| Aperture | f/5.6 |
| Shutter speed | 1/125 |