Arrived at Kukup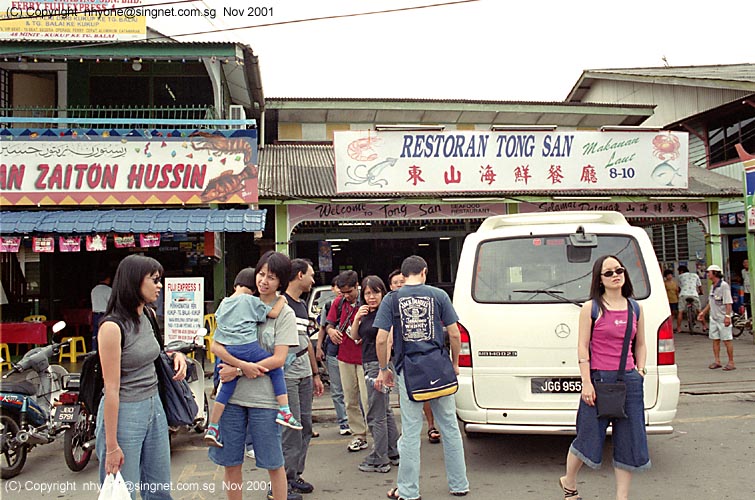 Just arrived at Kukup. By right everyone should have a happy face, but it was a long and bumpy journey. We were even stopped by the traffic police and had to pay RM200 fine! Plus, it was so hot and bright that everyone had trouble opening their eyes. Surprisingly, there was very little smell.

Photo-nut section
Again, this photo is overexposed. I am not used to getting high shutter speed, so I cap it somewhere. I will trust the meter the next time!

At noon time, one thing to look out for is harsh shadows. I usually use fill-in flash at this time. However, it was not needed here because the sky was overcast.

In Photoshop, the upper limit of Levels is set to 196. Due to the yellowish-ness, the blue channel's upper limit is set to 196 too.


Settings

| | |
| --- | --- |
| Lens | Minolta AF 28 mm f/2 |
| Aperture | f/5.6 |
| Shutter speed | 1/750 |